1 Micro Aesthetics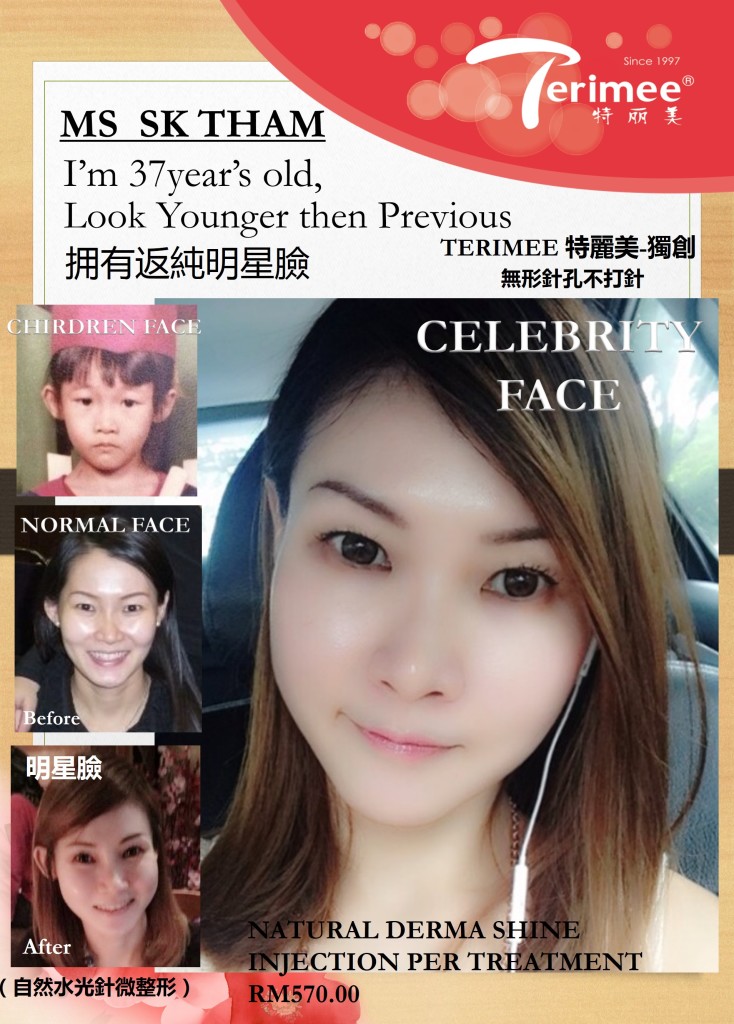 WITHOUT SURGERY, NO INJECTION . Have a V-Shape face, nose contour lift, deep smile lines (nasolabial) reduction, forehead wrinkles smoothened and melanin formation reduction 瘦脸, 法令纹, 抬头纹, 美白肌肤, 提拉轮廓V型脸
more
2 3D DIY Micro LIPO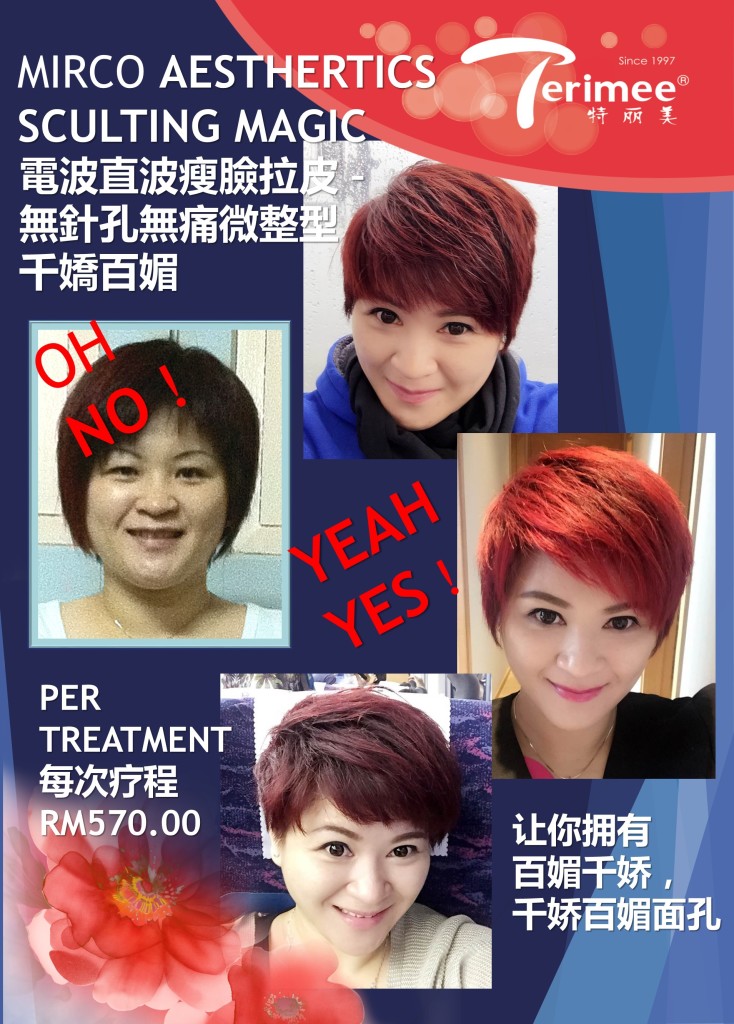 3D DIY Micro Lipo give you comprehensive age-reversing effects. Have a V-Shape Face Without syringes, operation, liposuction or osteotomy. 亮白紧致, 重塑轮廓, 打造3D V型娇颜, 由内而外的自然微整型 不打针, 不肖骨, 不开刀, 不风险.
more
3 4D DIY V Shaping
The unique formula helps empower skin to 'defy' gravity by helping rebuild firming natural collagen with antioxidant and antibacterial ingredients to purity and minimize pores,relaxes face muscle and shape up face contour at the same time.修饰多余脸部轮廓,收紧松弛轮廓,让立体V形脸展现无遗,同时具有放松肌肉、修饰脸部线条等功效。
more
4 Pimple, Scar Treatment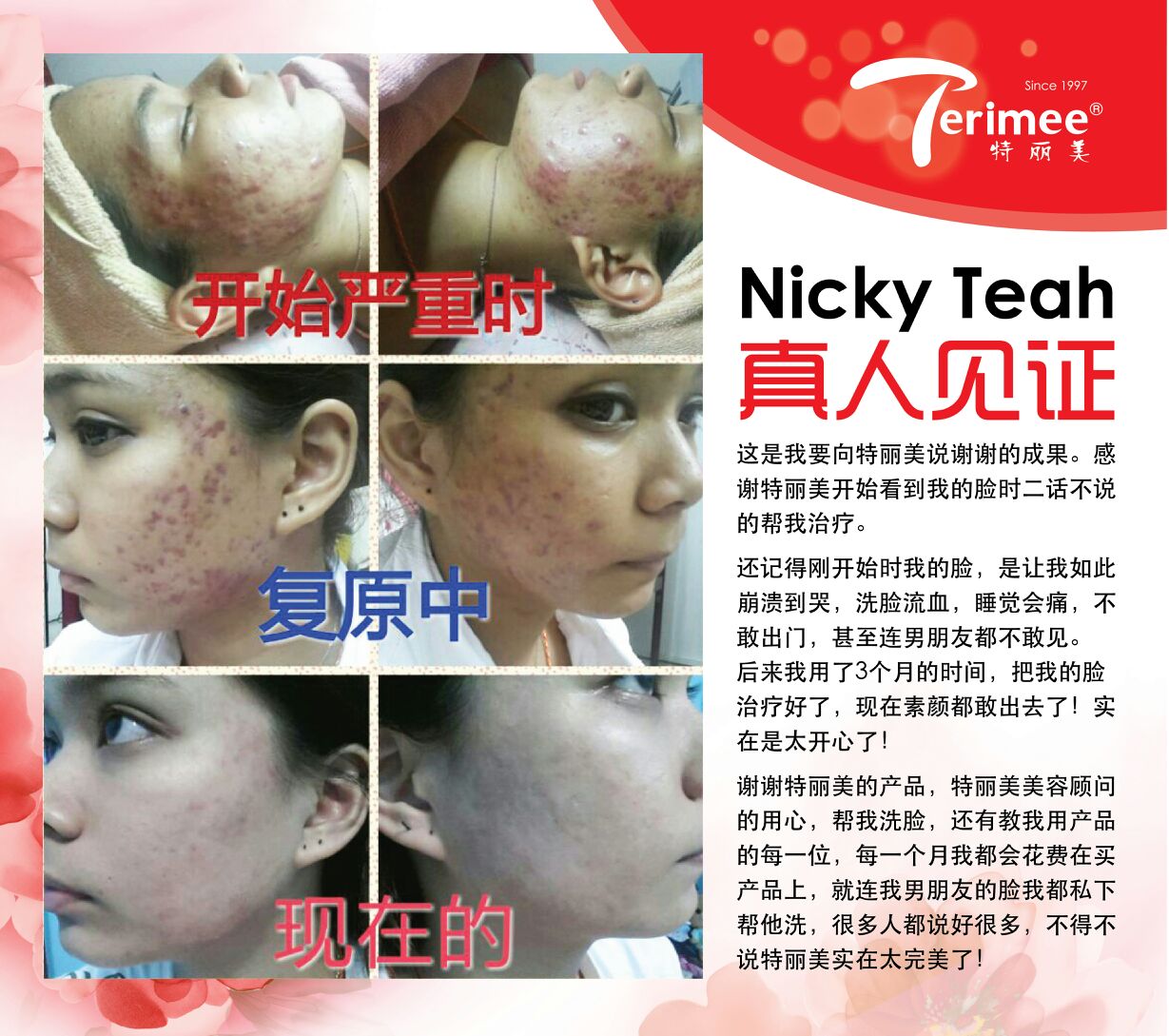 Instant Result, No Popping, No Pain, No redness, Terimee Innocative Products, No Articial Fargrance. Result: Eliminates Acne, Black Heads, Pimple, Oil seed and tighten pores. 即见效,不必挤,不必痛, 不必红,自创提炼产品,完全不添加任何香料.效果: 消除粉刺,黑头,面疱,油粒及收紧毛孔.
more